Download (Right Click "Save Target As")
I wrote about Freestyle in The Fader years ago but never did a full length mix until now. Tracklist, and a repost of the article, below.
The Rub – Bring On The Love (Freestyle Mix)
Johnny O – Fantasy Girl
Lil Suzy – Take Me In Your Arms
Planet Patrol – Play At Your Own Risk
Coro – Fallen Angel
Corina – Temptation
Lisette Melendez – Together Forever
Cover Girls – Show Me
Exposé – Point of No Return / Come Go With Me
Siedah Garret – Do You Want It Right Now
Taylor Dayne – Tell It To My Heart
Shannon – Let The Music Play
Noel – Silent Morning
George Lamond – Look into My Eyes
Cover Girls – Because Of You
Shannon – Give Me Tonight
Lisa Lisa & The Cult Jam ft. Full Force – Can You Feel The Beat
Nice -N- Wild – Diamond Girl
Stevie B – Spring Love (Come Back To Me)
Company B – Fascinated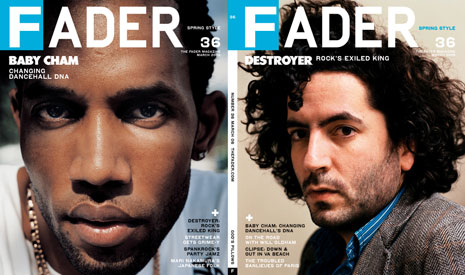 The Fader Magazine #36
Vinyl Archaeology Column
First Wave Freestyle
Written by DJ Ayres
Sure there's geek appeal to poindextering out to obscure records, but when it's time to party, those sealed Axelrods ain't gonna cut it. (Unless you party with morphine, but that's a different story.) Since every '80s pop record been worn out already, it's time to channel your inner 15 year-old Puerto Rican girl with some freestyle. Freestyle was crossover music, combining the electro hip-hop jam and the pop ballad to create a new style that was equally comfortable in metropolitan dance clubs as on the Billboard Top 10. Early '80s tracks "Planet Rock" from Afrika Bambaataa, "Let the Music Play" by Shannon and Freeez's "IOU" were the pre-style hits that jump-started the movement, freestyle just added big hair, unrequited love and a cheese factor turned up to 11. Its producers kept the space synths and the drum machines of electro, but replaced the raps and computerized voices with mostly young, untrained (predominantly female) singers. If electro was about the future, then freestyle was about romance. Freestyle's reign at the top receded at the end of the '80s, but its influence is still felt in new electro pop like Ciara's "1, 2 Step" and Brooke Valentine's "Boogie Oogie." To this day, new and classic freestyle is played on the dance radio stations in New York, New Jersey and Miami, but this will focus on hits from the first wave that lasted from 1985 to 1987.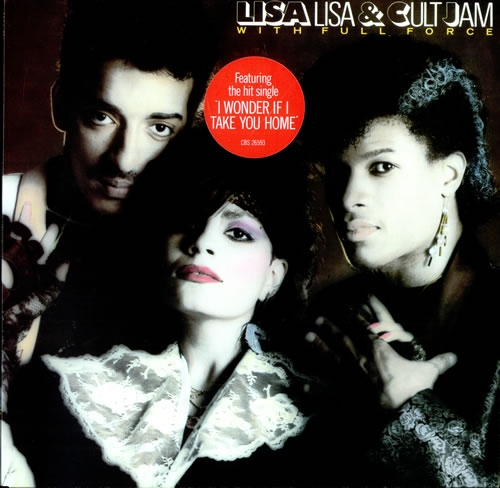 Lisa Lisa & Cult Jam With Full Force
Lisa Lisa & Cult Jam With Full Force (CBS 1985)
With "I Wonder If I Take You Home" in 1985, Lisa Lisa became the first real "Latin hip-hop" star, even if she was a singer (albeit an excellent one and a total fox). Up until that point, most of the Latino DJs in New York were playing records by black hip-hop and pop artists, but Lisa Lisa was a Puerto Rican chick from Brooklyn who they could embrace as their own. Like Jellybean Benitez did on earlier electro jumpoff "The Mexican," the Cult Jam would put Lisa Lisa's vocals in the sampler and retrigger phrases, pitching her up and down the keyboard—an often obnoxious technique that became a trademark for freestyle productions and edits.

Exposé
"Point Of No Return" 12-Inch (Arista 1985)
After Lisa Lisa hit it big in the Latin club scene, producers in New York and Miami were scouring the streets for young talent to record their lyrics and make them some money. Miami producer Lewis A Martineé found three singers and turned them into Exposé, who would go on to become the genre's biggest group. A crucial trick to making a hot freestyle record was a keyboard melody so simple that the first time you heard it, it sounded like the hundredth. The salsa-inflected xylophone synth on "Point Of No Return" is catchy as fuck, but I can't cosign on the vomitous guitar solo before the final verse.

TKA
"Scars Of Love" 12-Inch (Tommy Boy 1987)
Like Exposé, TKA was a manufactured group, but this time it was three male teenagers from the Bronx. They were discovered by Joey Gardner, an A&R rep from Tommy Boy Records, who convinced them to stop rapping and focus on singing. He became their manager and put them in the studio with the Latin Rascals, who were big radio DJs and freestyle/house edit kings at the time. TKA were soft like one-day-old shit (they wore turtlenecks and sung about their feelings), and young girls went batshit for "Scars Of Love." TKA's tacky emo sound anticipated pop boy bands like New Kids On The Block and when you turn on the radio in Long Island or on the Jersey shore today, you still hear music that sounds exactly like this.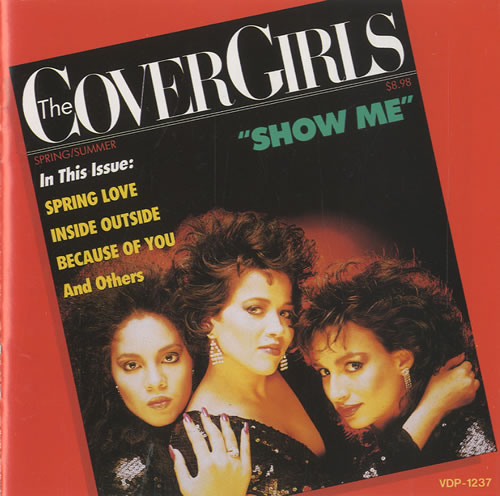 The Cover Girls
Show Me (Fever 1987)
The Cover Girls were another party-in-a-cereal-box prefab group out of New York, but like TKA, the Cover Girls stood out from a lot of cookie cutter groups thanks to the Latin Rascals, whose drum programming and vocal edits stay sharp without going overboard. Both Cover Girls tracks "Show Me" and "Because of You" were big cotton candy hits that recall Gloria Estefan And Miami Sound Machine with their full pop arrangements—big synthesized horns and electric pianos that provide a warmth not always associated with freestyle records.

Connie
"Funky Little Beat" 12-Inch (Sunnyview 1985)
Producer Amos Larkins brought the bass that made Miami famous, sustaining the 808 kick to make it rumble. His track for "Funky Little Beat" combines that distinctive Miami 808 sequencing with fake synth flutes and strings, letting the sub-bass stand in for a bassline. The result uniquely mixes a harder almost Detroit sound with the cuteness of freestyle. (Larkins was no stranger to innovation, having already produced what many would say is the first Miami Bass record, MC ADE's "Bass Rock Express".) The singer Connie came from a mixed Cuban and Ecuadorian heritage, and her career basically ended after this hit.

Stacey Q
"Two Of Hearts" 12-Inch (On the Spot 1986)
Stacey Q was the Janis Joplin of freestyle, but with more crimping. She was almost 30 when her big hit dropped, but looked like a cracked-out teenager. If you grew up in the '80s you may have caught DJ Tanner's favorite singer performing "Two Of Hearts" on Full House. The track's tempo is particularly fast for freestyle, and the drums and bassline sound an awful lot like New Order's "Blue Monday," but the bongo breakdown is focused. In true time capsule fashion, listed on the picture sleeve are local party crews (the freestyle version of the dancing gangs from Westside Story) including Thee Laydees, Unique Playboyz and Lustik Illusions who wrote in to the Stacy Q fan club to get shoutouts on the back cover.

Noel
"Silent Morning ("Little" Louie Vega remix)" 12-inch (4th & Broadway 1987)
As a teenager, soon-to-be house legend Lil' Louie Vega was a freestyle DJ, packing them in at the Devil's Nest, one of the first all-freestyle Latin clubs in the Bronx, and later at Heartthrobs in midtown Manhattan with his future partner in Masters At Work, Kenny Dope. His remix of Noel's "Silent Morning" has that slightly-choppy-breakbeat-hip-hop-meets-house-Todd-Terry feel that was popping in the clubs at the time with tracks like "Bango" and "Can You Party". Just beware of the completely overboard keymapped vocal samples. I feel bad for Noel when listening to "Silent Morning", not only because he woke up to discover his girl left him, but also because he was a pretty bad singer.

Taylor Dane
Tell it To My Heart (Arista 1987)

Freestyle DJs mixed in plenty of house, pop, electro and uptempo hip-hop in their sets, and Taylor Dayne's "Tell It To My Heart" was a pop record with a freestyle beat that did it real big in the Latin clubs. She came out of nowhere and with her first record crossed over to go double platinum. On record you would swear she was black, but then you saw her on Friday Night Videos and she was far from it! Dayne's success helped enable the meganess of teen dreams Debbie Gibson and Tiffany, who got it popping with their watered down take on freestyle. And Ric Wake, the dude that produced "Tell it to My Heart", now works with Mariah Carey and Jessica Simpson. That's major.

October 29th, 2014Categories: