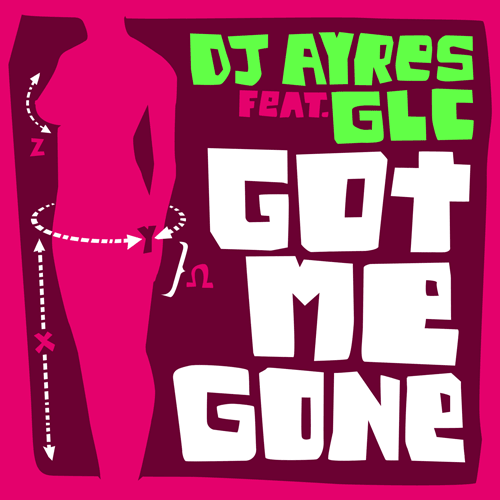 DJ AYRES F/ GLC - GOT ME GONE
DJ Ayres f/ GLC - Got Me Gone by T&ARecords

Beatport
Amazon
iTunes
Turntable Lab
"Got Me Gone" is a space-age love song filtered through the tinted lenses of a parking lot pimp, courtesy of Brooklyn party starter DJ Ayres and Chi-town emcee GLC.
The track is the first official single from Ayres, the cross-genre mastermind behind countless remixes and mixtapes, and founder of the world-famous party The Rub. GLC is best-known for his features on Kanye West's "Drive Slow" and "Spaceship," and has also lent his inimitable gangsta baritone to records by Bun B, Three 6 Mafia and even Peter Bjorn & John.
Remixes from Nick Catchdubs (Fool's Gold), Proper Villains (Southern Fried), Cabin Bwoy (Patchwork Pirates, UK), Udachi (Trouble & Bass) and Dirty Platinum touch on everything from hip-hop to dubstep to juke to drum & bass, all in the name of that special shawty who got them gone...
1. DJ Ayres ft. GLC - Got Me Gone
2. DJ Ayres ft. GLC - Got Me Gone (Nick Catchdubs x Proper Villains remix)
3. DJ Ayres ft. GLC - Got Me Gone (Cabin Bwoy remix)
4. DJ Ayres ft. GLC - Got Me Gone (Udachi Remix)
5. DJ Ayres ft. GLC - Got Me Gone (Dirty Platinum remix)
Artwork by Lunchbreath
Mixing and additional keyboards by Ben Cohen (Dirty Platinum)
Additional mixing by Sammy Bananas
Mastering by Ken Heitmueller